Three years of Self-titled: How the impact of Beyoncé's disruptive album release is still felt
All of social media is reminiscing this day. December 13, three years ago when Beyoncé's self-titled album was released digitally without warning or promotion. It is safe to say that prior to this iconic moment in music history, the pop diva had been strategically and skillfully building her brand and showcasing her talents with hit records and memorable live performances. However, the release of BEYONCÉ was pivotal for not only Beyoncé herself, but the state of the entire music industry.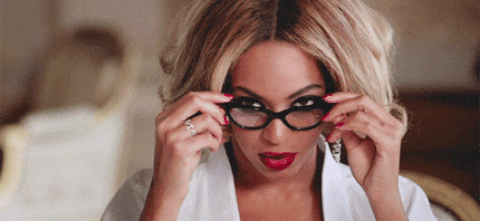 Photo: Giphy
Shattering iTunes records with reported worldwide sales soaring over 800k, not only was an iTunes record broken (the album surpassed Justin Timberlake's 20/20 Experience numbers of about 580,000 in March of 2013), but a new Guinness World Record was set.
Not to mention, BEYONCÉ became the singer's fifth consecutive No. 1 album after chart toppers like Dangerously In Love and I Am…Sasha Fierce. To even say this business move was bold is quite the understatement. Bey herself even admits to being nervous prior to the album's release. The project was done at high risk and was met with high rewards.
The project included features from husband Jay-Z and daughter Blue Ivy, as well as Drake, Frank Ocean and more, with 14 songs and 17 music videos. Three years later and BEYONCÉ continues to stir up celebratory affirmations from fans all around the world.
I still can't believe ppl thought we worked for Bey & this reaction was staged ???? @crissles @msmarypryor full clip: https://t.co/fct4BFW4iu https://t.co/WQ316U31p1

— Franchesca Ramsey (@chescaleigh) December 13, 2016
Happy 3rd Anniversary to the #BEYONCÉ Visual Album! The album became the fastest selling album on iTunes ever! #3YearsofBEYONCÉ pic.twitter.com/d5gI6eZg5G

— BEYONCÉ LEGION (@Bey_Legion) December 13, 2016
YOUR FAVES STILL CANNOT COMPETE WITH THIS TRANSITION! #3yearsofbeyoncé pic.twitter.com/aAOCvquF4U

— Ray (@_BluRay__) December 13, 2016
Quite the trendsetter, Beyoncé and her surprise release inspired a shift in the industry where other artists began releasing music sans prior notice (see: Drake's mixtape If You're Reading This, It's Too Late and Kendrick Lamar's untitled unmastered). The album won three Grammy Awards from Best Surround Sound Album, Best R&B Song and Best R&B Performance for "Drunk In Love." BEYONCÉ also received a Video Vanguard Award at the 2014 MTV Video Music Awards, preceded by a 16-minute medley of its tracks. It also picked up trophies at the 2014 Soul Train Music Awards as well as the 2014 American Music Awards.
Great artistry knows no bounds, and it incorporates creativity, innovation, dedication and heart. These are all of the things Beyoncé pours into every album, every song and every performance. She is a humble human being, a devoted wife and mother, a sharp businesswoman and an entertainment powerhouse.
At 35 years old, she is still at the peak of her career and shows no signs of stopping. Beyoncé puts her work at the forefront and manages to maintain privacy around her personal life while being the world's biggest star. No one knows what she's planning to do next, and a lot of us have gotten used to the mystique that surrounds her. Nonetheless, there's no amount of preparing we can really do for the mighty force of Beyoncé Giselle Knowles-Carter. That is what makes her a true queen.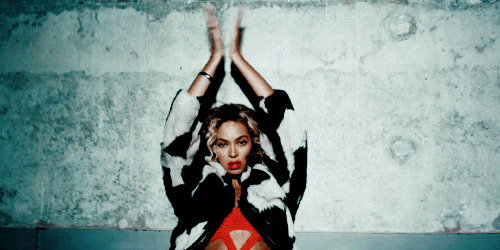 Photo: Giphy
---