Drake fans are certainly having fun with his new Scorpion album. As a double album, it's packed full of songs, but for many, one in particular stands out.
The chorus for "In My Feelings" goes, "Kiki, do you love me? Are you riding?/Say you'll never ever leave from beside me/'Cause I want ya, and I need ya/And I'm down for you always."
With each repetition of the chorus, Drake replaces the name "Kiki" with the names other girls who may or may not have been in his life. Because Drake. According to Genius, "Kiki" refers to Drake's first girlfriend Keisha Chanté, as that's her nickname. The two dated when they were teenagers.
Regardless of Kiki's true identity, the line hit a chord with Twitter users, who had to let the world know just how much they were feeling it:
KIKI, DO YOU LOVE ME!?!? pic.twitter.com/A5l8xw48fg— Trevaunn Richards (@Trey_Richards) July 5, 2018
Human : Drake Album Scorpion is trash there's no bangers

"Someone Plays In my Feelings"

Everyone : pic.twitter.com/1zpsEwtCUk— LLD (@LiveLikeDavis) July 3, 2018
KIKI, DO YOU LOVE ME? ARE YOU RIDIN, SAY YOULL NEVER EVER LEAVE pic.twitter.com/Ynbgi6HdVW— Avery (@ItsAvery) June 30, 2018
i'm about to be screaming "KEKE DO YOU LOVE ME?" at the top of my lungs for the rest of the summer— ☉ (@ERISTHEPLANET) June 29, 2018
When Drake said "KiKi, do you love me?" I felt that.— ki ????????‍♀️ (@kiaradcorrea) June 29, 2018
Hell, it even inspired interpretive dance!
KEKE DO YOU LOVE ME ? ????????????????????????#Mood @Drake pic.twitter.com/KdVU0KxwSv— TheShiggyShow (@theshiggster) June 30, 2018
Folks were even outchea practicing their choreography:
"Me when I hear "KEKE DO YOU LOVE ME ?" In the club for the first time knowing I've been practicing for this moment at home" pic.twitter.com/lAV5jTXMCo— Ethereal Celestial Goddess ???????????????? (@Bananakinss) July 4, 2018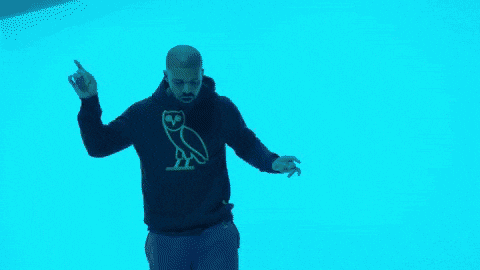 And yes, Drake's BFF Odell Beckham, Jr. is feelin' it just as much as everyone else:
.@OBJ_3 feelin' the new @Drake! ???????? pic.twitter.com/u9Kbv2iSR5— NFL Canada (@NFLCanada) July 5, 2018
If the song were to ever ask Twitter folks if they love it, the answer would clearly be "yes!"
Liking this content? Check these out:
6 Bombshells You May Have Missed On Drake's 'Scorpion'
13 Savage Tweets About Drake, Bless His Heart, After Pusha T Dismembered His Whole Life
The Truth Behind Drake's Leaked Blackface Photo Isn't Exactly What We Expected