The BET show
Music Moguls
 highlighted quite a few impressive work habits of some of hip-hop's finest, including Baby of Cash Money, Snoop Dogg, Jermaine Dupri and Dame Dash.
But with success comes risks, and vice versa. Viewers of the show might remember one huge risk that Dame Dash took, uprooting himself and his girlfriend Raquel M. Horn from North Carolina to be closer to his daughter in Los Angeles. He left behind his public access show and his home. Although he seemed to be optimistic about the move, it was easy to understand why Horn was near tears about leaving that kind of stability.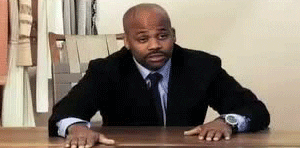 Anyone who has ever made the big decision to relocate knows how stressful this is: Finding a new home (or rental), starting a new job and moving away from family/friends can be hard. In Dame's case, he was leaving two of the three behind to get closer to the latter. But as the former co-owner of Roc-A-Fella and the former manager/business partner of Jay Z, this is a man with almost two decades of entrepreneurial experience who has made millions. (Before the season ended, he'd already shown off his new American-made clothing line venture.)
However, in a job market full of aspiring millennials, million-dollar salaries might be hard to come by in the early stages. According to Forbes, two-thirds of graduates owe approximately $26,600 in debt after earning their college degrees. It might be easier to believe that seasoned employees and entrepreneurs, who also may have home ownership, would feel less stressed about moving for better financial opportunities. That's not always true.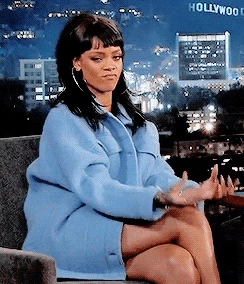 According to Chicago's UrbanBound relocation software company: "Homeowners are slowly losing their majority representation of the relocating population — which is causing people to land in some tricky situations. Some home-owning transferees are being forced to leave homes in their original location in foreclosure or short sale situations.
Others simply cannot sell their homes due to a market that remains poor or volatile. They might be in a negative equity situation or in a situation where they will be facing a significant loss on sale. (Source: "Renter Policies: What You Need to Know" ebook)
So this could leave college students turning down lucrative jobs for fear that they can't afford the move. And seasoned employees might be worried that they'll be in more debt by giving up their homes. Working with an attorney to fully understand what should be in their job relocation package and/or how to handle home ownership decisions could make the process less stressful. There are no state or federal requirements in terms of what an employer must offer an employee in a relocation package.
Here are the top things to make sure are in the written contract before agreeing to that new job:

 
1. 

Home sale services
Employees should try to negotiate home sale services into their relocation package. For example, the employer refers the employee to a real estate agent that is experienced in selling homes in a short period. Additionally, the employee should try to negotiate for the employer to cover the employee's closing cost.
2. 

Lease cancellation fees
If the employee is a renter and still has substantial time left on the lease, (s)he should consider negotiating with the employer to cover lease cancellation fees in the relocation package. Alternatively, if an employee decides to sublease the apartment to avoid lease cancellation fees, (s)he may want to make sure the sublease includes an assignment and release clause. With an assignment and release clause, the employee limits liability if the sublessee fails to make the rent payments due under the lease.
3. 

Temporary housing expense
Paying a security deposit and first month's rent for a new apartment or putting down an earnest money deposit on a new home can be a major financial setback. Negotiating for an employer to pay for the employee to live in temporary corporate housing, an apartment or rental home provides the employee time to save money to put toward a security or earnest money deposit.
---
Johnetta G. Paye, Esq., the lead attorney of J. Paye & Associates in Chicago, has a wealth of experience in entertainment law, business law and real estate law.Follow Johnetta onTwitter, Instagram, Facebook and LinkedIn.
Shamontiel L. Vaughn is a copy editor and a freelance journalist for various print and online publications for over a decade. Visit JPayeinBrief.com to find out more about the writing team. Follow Shamontiel onTwitter, Instagram, Pinterest and LinkedIn.
The information contained here is intended to provide useful information on the topic covered but should not be construed as one-size-fits-all legal advice. Speak to an attorney specifically about your particular relocation agreement for specific terms and conditions.
---