Drake may have a new bae, or at least, seems to be courting one.
E! News reports the "God's Plan" rapper shut down RPM Italian restaurant in Washington, D.C. so that he could enjoy a private dinner with model Bella Harris. Harris has modeled for huge brands such as Guess, Forever 21 and Calvin Klein.
Harris also posted a couple pics with the rapper on Instagram to add heat to this tea.
Harris captioned the pic, "No place I'd rather be," along with a blue heart emoji, which had folks wondering what was going on between the two.
Along with the fact a new girl is possibly in the rapper's life, the model's age raised eyebrows on social media. Harris is 18-years-old and graduated high school in June, while Drake is 31-years-old. Technically legal, yes, but are they appropriate peers?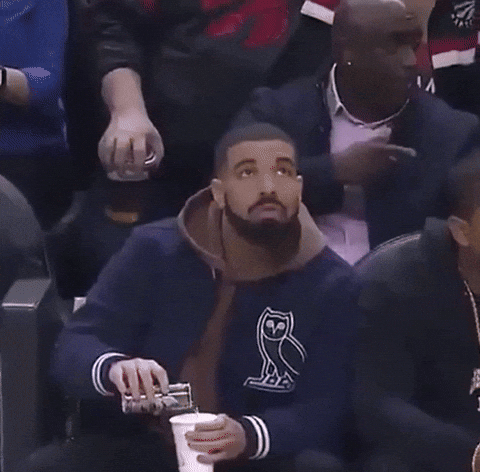 I can hear the Drake lyrics already,

The younger the berry the sweeter the juice

The boy is back in the booth, not Jorja she's younger by few

Too many headlines about grooming a Yute

Too many Walt Disney characters, she's my princess to boot

Is there more? pic.twitter.com/Strzop1y6x

— milk and henny (@ablsaint) September 14, 2018
Drake shut down the whole restaurant to talk about what her report card lookin like

— b. (@CheckTheResume) September 14, 2018
Drake. 31.
Bella Harris. 18.

Uncle go and find your age mates

— #TheYoungest (@AYoungIvz) September 14, 2018
Drake: Yo 40 I'm meeting Bella tonight

40: Hadid yeah she's a dime g

Drake: Nah Harris bro

40: Ain't she...and you known her since... pic.twitter.com/yVBqSB0ig5

— 5% TINT (@FaboMus) September 14, 2018
Drake is one full bladder away from replacing R Kelly.

— Yeah, whatever. (@Keith_a_Trip) September 14, 2018
I just wanna know what Drake and a 18 year old girl talk about on a dinner date. pic.twitter.com/LjRTD2rn5D

— Cort. (@_cortneydoll) September 14, 2018
lol imagine asking for permission to use the washroom and then the next year you're dating Drake. In big big 2018.

— LISTEN TO MY PODCAST EXTRA GRAVY SHOW (@ThatDudeMCFLY) September 14, 2018
As Complex notes, Harris has actually known Drake for a hot minute, having posted a cozy pic with him almost two years ago.
Now, check these out:
The Truth Behind Drake's Leaked Blackface Photo Is Not Exactly What We Expected
Apparently, This Is The Kiki Whose Love We've All Been Questioning — And Drake's Been Rapping About Her Since 2007
Here's How You Can Own Drake's Handwritten 'Room For Improvement' Lyrics