Update (April 3, 2019): WSB-TV reports Freaknik is slated to make a return to the Georgia city, but this time it's for the entire family. That means no daisy dukes, people!
"We want everyone to know it's not the old Atlanta Freaknik," Tara Thomas, the concert's publicist, said. "When people think Freaknik, they think party and chaos. That's not what we want to do. We want it to be a party, but an all-inclusive one."
Former Atlanta Mayor Kasim Reed declared in 2010 that any Freaknik-related events would be banned from the city.
Thomas, a Los Angeles native, says she never attended the infamous '90s event, but she's heard many details about its controversial past from her husband who grew up in the area.
"I just know about it from the stories I've heard and there will be no naked girls running down the street on top of cars!" she continued. "We want it to be fun and to make it something people look forward to every year, like a funk fest."
Although the event is being marketed to all ages, Thomas says persons 25 and older will appreciate it and its music the most.
The event is being thrown by Atlanta-based event production group After-9, which has secured the Cellairis Amphitheatre at Lakewood for the June 22 affair.
Event planners intend to regain the city's trust and support for Freaknik by meeting with local authorities beforehand. They also hope to rid the event of its previous sexually violent reputation by donating a percentage of its proceeds to assist local organizations dedicated to uplifting women.
"We want people to remember [Freaknik] for what it was," Thomas added, "and for what it is."
Live Nation is selling tickets beginning at $46 and up to $221 featuring the likes of Project Pat, Uncle Luke, Da Brat, Foxy Brown, Kilo Ali, Bun B. and Pastor Troy.
Original: Uncle Luke hopes to resurrect an Atlanta legend: Freaknik.
Many have tried and failed, but the patron saint of all things twerksome ain't cappin'.
Luke announced his intentions on Instagram.
"What's the deal baby? Atlanta, Georgia! Aye! This is a very important message that you need to understand. And you need to listen. Listen real clearly," Luke said.
"I am bringing FreakNik back to Atlanta."
Luke is bringing a few famous friends with him. The event will feature performances from hood legends like Project Pat, Foxy Brown, Adina Howard and Bun B. Mr. "Doo Doo Brown" himself will also hit the stage.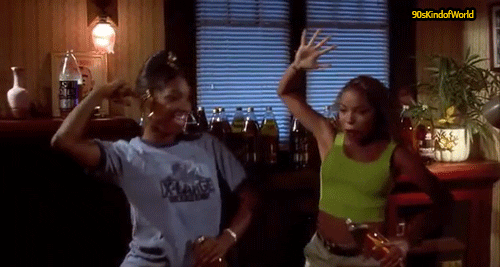 The OG Freaknik was legendary or destructive, depending on who's talkin'. It started in the early '90s as a gathering for Black college students from the Atlanta University Center. Eventually, it morphed into a huge party too litty for the police to contain. By 1995, more than 200,000 people descended into The A for the party.
Traffic was insane as the party moved across the city. According to The Atlanta Journal-Constitution, more than 2,000 people were arrested for offenses including indecent exposure, looting and rape.
In '96, the police instituted restrictions to make it harder for revelers to wreak havoc. Freaknik petered out by the turn of the millennium.
"I was disappointed by what it became, " founder Sharon Toomer said in 2014. "Its original purpose was to be an annual event to encourage camaraderie between historically Black colleges. It was a rare opportunity for Black college students to get together."
There have been several attempts to bring it back, but the city nipped it in the bud out of fear of a repeat.
"There will not be a takeover of Atlanta under my watch," former Mayor Kasim Reed said in 2016.
This year's event will be hosted in Lakewood Amphitheater, an actual venue, on June 22. We hope Uncle Luke will learn from Freaknik's old mistakes so we can scrub the ground in our Daisy Dukes.
Now, check these out:
Social Media Rallies Behind Rapper After Billboard Removes His Rising Song From Their Country Music Chart
This News Station's Miserable Attempt To Connect With Millennials Was So God-Awful It Never Made It To Airwaves
This College Student Sacrificed His Spring Break To Pick Up Trash On Miami Beach