New York seems to be the next state to watch in the saga of marijuana legalization. In April, New York gubernatorial candidate Cynthia Nixon directly expressed her support for an end to prohibition, specifically noting the justice system's discrimination against people of color.
Now New York City Mayor Bill de Blasio is speaking out, as well, specifically addressing the New York Police Department itself. CNN reports Mayor de Blasio instructed the NYPD to stop arresting people using weed in public over the weekend.
The legalization of marijuana in New York State is likely inevitable. Our city has to get rules in place before this happens and be prepared for the public safety, public health and financial impact. pic.twitter.com/5y40VlYhjG— Bill de Blasio (@NYCMayor) May 22, 2018
Mayor de Blasio's instruction won't go into effect immediately, but it is expected to heavily influence an internal department review of its current marijuana enforcement policies, The Guardian reports.
"The working group is reviewing possession and public smoking of marijuana to ensure enforcement is consistent with the values of fairness and trust, while also promoting public safety and addressing community concerns," Phil Walzak, the NYPD's deputy commissioner of public information, told CNN.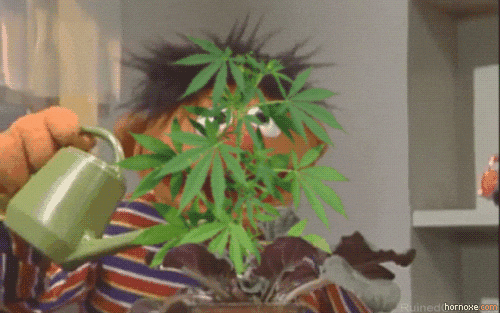 "The dual mission of the Manhattan D.A.'s Office is a safer New York and a more equal justice system," Manhattan District Attorney Cyrus Vance stated in a press release according to the Huffington Post. Vance's office has vowed to stop prosecuting pot possession and smoking cases. "The ongoing arrest and criminal prosecution of predominantly black and brown New Yorkers for smoking marijuana serves neither of these goals."
Brooklyn District Attorney Eric Gonzalez joined Vance and vowed to reduce prosecutions as well.
Politico reports approximately 17,880 people were arrested in NYC last year for low-level pot possession, and 86 percent of those arrested were people of color. A New York Times report recently confirmed black New Yorkers were arrested eight times as often as white New Yorkers on low-level charges in the past three years.