The midterm elections took place on Tuesday and one thing is for sure, y'all came through and voted. Voting turnout for this year's midterms already exceeded expectations with 30 million voters opting in to cast their ballots early.
If this Midterm Election is a referendum on anything, it is Trump and his policies. In an exit poll conducted by CNN, 40 percent of voters said their voting decision was decided in opposition to President Trump.
This year we saw a high number of Black candidates running for office, especially Black women. They beat the odds against racist tactics targeted against them and the high claims of voter suppression and brought it home on election night.
Here's a winners list of Black candidates:
Ayanna Pressley
via Twitter
Ayanna Pressley has become the first Black woman to be elected to Congress in the state of Massachusetts. Pressley was slated to win since challenging and defeating fellow incumbent Michael Capuano in the Democratic primary election in September. She will represent district 7, where her priority will be health care, gun control, and criminal justice.
Illhan Omar
via Twitter
Illhan Omar became the first Somali-American to be elected into congress. Omar, a former refugee who immigrated to the U.S. as a teenager, defeated Republican Jennifer Zielinski solidifying her place in history as one of the many "first" candidates who won on Tuesday night's election. The Democrat campaigned on progressive policies like abolishing Immigration Custom Enforcement, medicare-for-all, and criminal justice reform will represent Minnesota's 5th district.
Tish James
via Twitter
Tish James, a Democrat, defeated Republican Keith Wofford and made history as the first Black women to hold state-wide office as well becoming the first Black person to be attorney general for the state of New York. Her platform focused on such policy issues as criminal justice reform, women's rights and reproductive rights. James, a former HBCU grad, made Trump, one of her focal matters throughout her campaign and promised to take him on if she was elected.
Jahana Hayes
via Twitter
Democrat Jahana Hayes beat out Republican Manny Santos in the congressional race to represent Connecticut's 5th District. She was named "national teacher of the year" by former President Barack Obama. Hayes made history Election night by becoming the first Black woman elected into the U.S. house of Representatives from Connecticut. Hayes campaigned on progressive issues like single-payer-system, gun control, and defending things like the DREAM Act which helps provide a pathway to citizenship to some undocumented immigrants who qualify.
Lauren Underwood
via Twitter
Lauren Underwood defeated Republican incumbent Randy Hultgren in Illinois traditionally red 14th district. Underwood, a registered nurse ran strongly against Hultgren for his vote to appeal former President Obama's healthcare reform policy, Obamacare. As one of the millennial candidates, Underwood was the youngest Black women to run for congress this year and the first Black person to represent the 14th district. She ran on progressive policies such as affordable childcare, public education, and focusing to improve Illinois infrastructure.
Malcolm Kenyatta
via Twitter
Malcolm Kenyatta became the first openly gay Black state legislator to hold office in Pennsylvania. He ran on raising the minimum wage, universal heath care, protecting sanctuary cities.
Juliana Stratton
via Twitter
Juliana Stratton became the first Black woman to be elected lieutenant governor for the state of Illinois. She ran along J.B. Pritzker on health care, increase teacher pay, and gun safety.
Keith Ellison
via Twitter
Despite allegations of abuse Keith Ellison was elected to be attorney general for the state of Minnesota. Ellison became the first Black and the first muslim to be elected attorney general for the state of Minnesota. He ran on progressive policies such as criminal justice reform, health care reform, and promoting a fair economy.
Kwame Raoul
Kwame Raoul defeated Republican Ericka Harold to be Illinois's attorney general. Raoul who is a Chicago native replaced Barack Obama's seat in the states senate. Raoul who is a strong advocate of affordable health care will have both Democratic governor and lieutenant governor to work with.
Colin Allred
Colin Allred, a former NFL player, will now represent the 32nd district of Texas. Allred defeated Republican candidate Pete Session, in a race that was important to helping Democrats gain control of the house. As a congressional representative for a border state, Allred policies favors support for the DREAMER Act, a clear pathway to citizenship and holding employers who exploit undocumented workers.
Antonio Delgado
Former rapper Antonio Delgado won his bid to represent New York's 19th congressional district. Delgado who also graduated from Harvard Law,
ran against
Trump's tax policy, rebuilding New York's infrastructure and in support of the DREAM Act.
Steven Horsford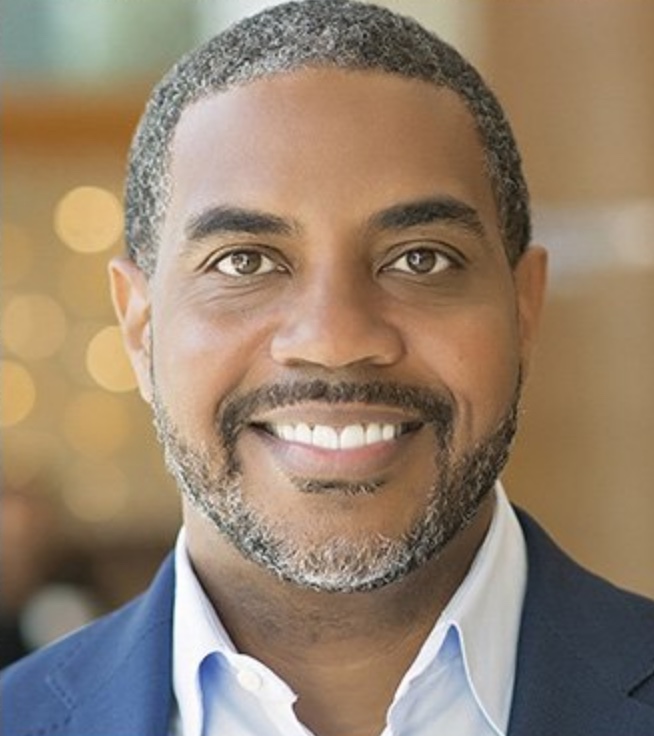 via Twitter
Steven Horsford is the new congressional representative for Nevada's 4th district. Horsford isn't new to elected office he was Nevada's first Black state senator majority leader. Horsford ran on issues like supporting DACA, equal pay for women, and raising the minimum wage in Nevada.
Lucy McBath
Lucy McBath who became a staunched anti-gun activist after the killing of her son Jordan Davis, was elected to represent Georgia's 6th district. The Democrat also
ran on issues
such as, supporting the Affordable Care Act, protecting planned parenthood and increasing public funding for political elections.
Like this content? Check these out:
7 Black Attorney General Candidates You Should Get Familiar With
The 2018 Midterm Firsts: These Are The History-Making Winners You Should Know
19 Black Women Won Judgeships In A Texas County