Politics
Radio Host Holds Negative Zero Punches In Heated Interview With Omarosa: 'Sell Out As Many Black Folks As You Can'
Cane said she must've learned how to act from her former boss, President Trump. Oop.
Omarosa Manigault-Newman continues to slowly release her tapes of President Trump during her book tour, and continues to promise she has more to come. Some folks are here for all of this, while others aren't buying Manigault's claims she wants to release the tapes on behalf of the American people. Her critics claim the slow release of the tapes is entirely self-serving.
Clay Cane, host of SiriusXM Urban View, is one of these critics, according to Vlad TV.
In an interview with the former Trump administration official, Cane called out Omarosa for working for a "racist president."
Like what you're reading?
Get more in your inbox.
Things deteriorated from there.
"In trying to interview Omarosa, she insulted my hair, called me ignorant, gutter and a bitch," Cane wrote on Twitter Wednesday, posting a clip of the tense encounter.
In trying to interview Omarosa, she insulted my hair, called me ignorant, gutter and a bitch. She clearly picked up Trump's habits... pic.twitter.com/nO5T1iklNM

— Clay (@claycane) September 12, 2018'
In the video, Cane accuses Manigault-Newman of attacking black media professionals, citing himself, Symone Sanders and Ed Gordon as examples.
"Sell out as many black folks as you can," Cane said to the former reality star, according to Radio Facts.
Manigault-Newman pushed back against Cane's claims with vigor, and began filming the escalating argument on her phone.
As footage from the interview hit social media, veteran White House reporter April Ryan also offered her take on the Cane/Manigault-Newman confrontation. Ryan spoke out about her own history with the former Trump official, and told Omarosa she can forget about any invitation to the cookout.
Omarosa you are a liar you called my Boss to get me fired after our altercation and you instructed Sean spicer to stop calling on me. You were actively complicit! Can you say minister-Liar? No cookout or Wakanda Ticket for you! https://t.co/4biK2KYlF0

— AprilDRyan (@AprilDRyan) September 13, 2018'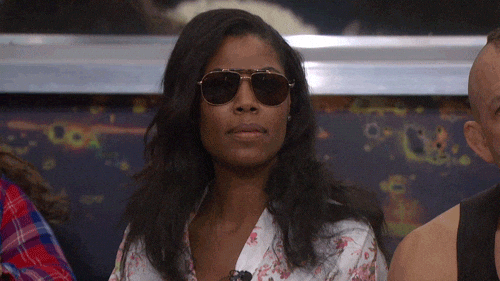 Manigault-Newman has not yet responded to Ryan or Cane.
---
Sponsored Content
How Interior Designer Ajia Monet Was Able To Defy The Odds And Create A Successful Business Out Of Her Passion