There Are Already A Lot Of Reasons To Love Marshawn Lynch, But Here's One More
Lynch once gave a young wide receiver his backpack just because he said he liked it. Our hearts!
October 10, 2018 at 7:06 pm
Marshawn Lynch is a blessing.
Ever since he uttered the words, "I'm just here so I won't get fined," the former Seattle Seahawks quarterback has been a source of joy in various ways.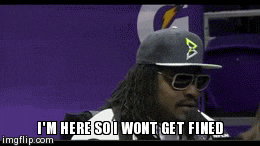 During a press conference on Tuesday, Seahawks receiver Doug Baldwin talked about Sunday's upcoming game, in which Lynch will play against his former team for the first time since he retired in 2015, according to The Seattle Times. Lynch returned to pro football in 2017, this time joining his hometown team, the Oakland Raiders.
"He'll probably be in our locker room at some point talking trash,'' said Baldwin. "But that's just Marshawn.''
Baldwin also decided to dedicate some of his press time to highlighting his former teammate's generosity. He recounted the time Lynch gave him a backpack right off his back because he said he liked it.
Doug Baldwin told story of young #Seahawks WR who came up to Marshawn Lynch in lckr rm marveling how he liked Lynch's slick backback. Lynch dumped everything out of it onto the floor then gave the backpack to the young WR to keep

Who was that young WR?

Baldwin: "That was me."

— Gregg Bell (@gbellseattle) October 9, 2018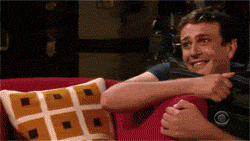 Awww, even Beast Mode can soften up! Everyone's hearts melted at that story, and it just reiterated how great of a guy Lynch is. Baldwin sharing his story inspired others to provide even more receipts of Lynch's kindness.
this is my version of the footprints poem https://t.co/l47bv80HRJ

— Mina Kimes (@minakimes) October 9, 2018
we don't deserve Marshawn ❤️ https://t.co/KRPXnVpDI2

— Diaz de los muertos ???? (@iamHectorDiaz) October 9, 2018
And stayed back in the hospital just out of pure empathy when @RicardoLockette was injured.

— Kannan (@pv_kannan) October 9, 2018
Seahawks WR Ricardo Lockette's dad tells touching story about Marshawn Lynch visiting his son after his neck injury https://t.co/TXKjq6wsTM

pic.twitter.com/vzHW32yFjv
— Bleacher Report (@BleacherReport) October 26, 2016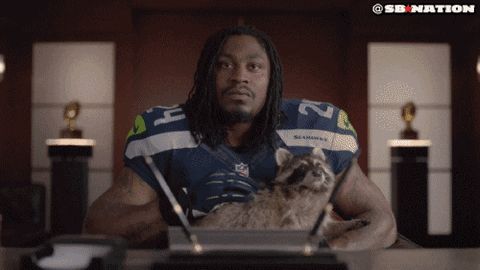 He also drove like 40 miles to hand deliver a stranger's lost wallet.

— J. Woldman (@jwoldman) October 9, 2018
@MoneyLynch thank you so much for going outta your way to return my wallet!A Lynch taking care of a Lynch #GOODKARMA

pic.twitter.com/19tTI211bQ
— Jason Lynch (@206Lynch) November 19, 2014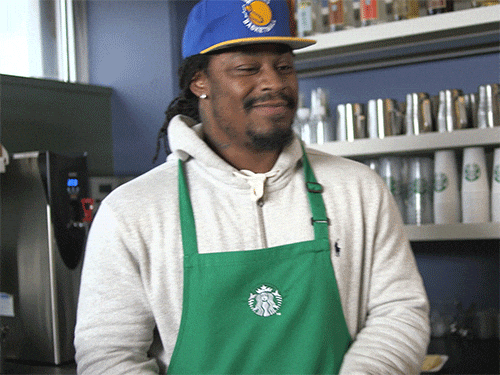 He also helped @TDLockett12 with his 401K.

— Jeff Lew (@biglew8) October 9, 2018
Marshawn Lynch: enigma, lover of Skittles, and–according to Tyler Lockett–401k master. #SCSVP

https://t.co/zwE9pMEvdV
— SportsCenter (@SportsCenter) October 20, 2015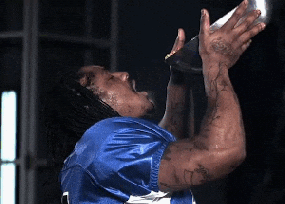 We heart you, Marshawn.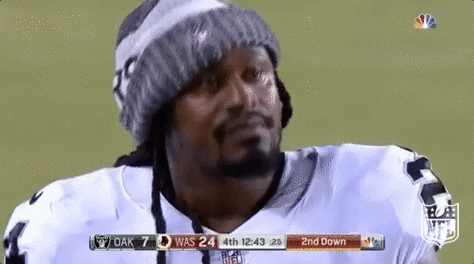 Liking this content? Check these out:
Marshawn Lynch Set To Come Out Of Retirement And Join Raiders
When Asked About His Choice To Sit During The Anthem, Marshawn Lynch Reminds Reporters That He Doesn't Owe Any Explanation
Marshawn Lynch Surprises Students In East Palo Alto With BeastCode Event