Another black girl superhero is about to have her solo comic book series! Marvel Comics recently announced the launch of an Ironheart solo series written by poet Eve L. Ewing, the Chicago Tribune reports.
Ironheart is the superhero alter ego of Chicagoan and MIT student Riri Williams, who, after losing her stepfather and best friend to a drive-by shooting, re-creates the Iron Man suit without the resources of Tony Stark.
Let's say that again, so it marinates: without the resources of Tony Stark. Because our black girl is a genius, folks! In the comics, Stark mentors Riri for a while before she eventually takes over for him as Iron Man.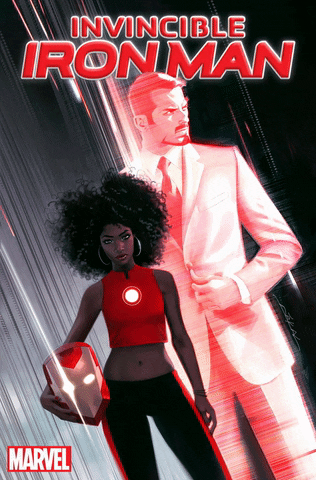 Writer Eve L. Ewing, who also lives in Chicago, is set to pen the new Ironheart comic series.
"Chicagoans, we do it big, especially black women from Chicago," Ewing said. "We do it real big."
The poet, playwright and academic tweeted her understandably emotional announcement of the news on Monday.
okay. hi. wow, i'm actually shaky as i write this.

This November, Marvel will launch a solo title featuring Riri Williams, also known as Ironheart.

okay now I'm crying

okay

I am writing the serieshttps://t.co/hELxWLjwPC

— wikipedia brown aka eve ewing aka lil muji pen (@eveewing) August 20, 2018
"Okay now I'm crying," she tweeted before announcing she would be the one writing the monthly series. OMG, so are we.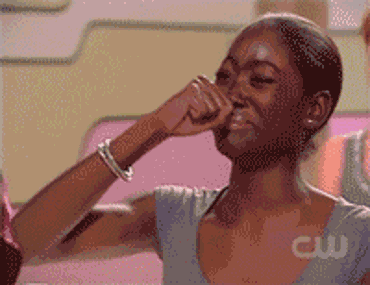 "Periodically I have to sit back and go, 'Omigosh, I'm a Marvel writer' — there's nothing more implausible and more amazing that's ever happened to me," Ewing told the Chicago Tribune. "When you're a writer, oftentimes you're grinding away, and there's a short list where you can tell your mom, grandma or your brother and they fully understand what it is. But this is something where everybody gets it; everybody understands the pop culture resonance with Marvel – what it means and what it stands for, so it's really exciting."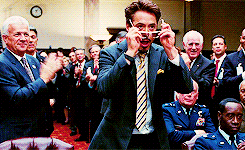 Ewing fans have been doing everything in their power to get their fave into the Marvel family, even starting a Change.org petition in 2017. In late 2017, Ewing was touring for her poetry book, Electric Arches, when she received news of the offer in her inbox through an email with the subject, "Marvel calling." Naturally, she confirmed she almost fell out of her chair.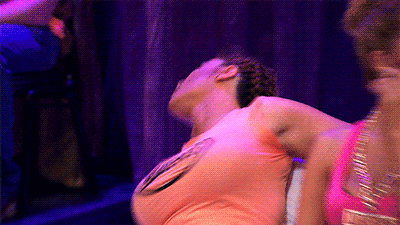 Keeping tight-lipped about the new series was difficult for Ewing, especially while she was attending Wakandacon in Chicago.
"You know how hard it was for me to be at Wakandacon and not tell people my news? I wanted to walk up to strangers and shake them and be like: 'I'm writing a comic book for Marvel — just random people that I saw," she said. "It was so hard. Never have I been so tempted to break a secret and be like: 'Guess what? I have something amazing to tell you!' But I couldn't do that."
As for what she has in store for Riri, Ewing said she wants to make sure she does justice to the person underneath the suit.
"Specifically, what does it mean to be a teenage black girl from Chicago? Somebody who has lost family members to gun violence, somebody who understands the realities of the community is going to bring something very different to questions about justice and who the good guy is and who the bad guy is and what you do about that," Ewing said. "She's also a teenage genius, and because of that, she skipped over a lot of social things — she went to high school when she was very young, she's already in MIT, so Riri is not really great with her peers, she doesn't really have any friends. Being a genius and knowing how to fix stuff and build amazing gadgets doesn't necessarily make you a happy person. So how do you figure out how to use the power that's available to you and how to connect with and be accountable to the people around you?"
Marvel confirmed the first issue of the Ironheart series would be available in November. Our bodies are ready.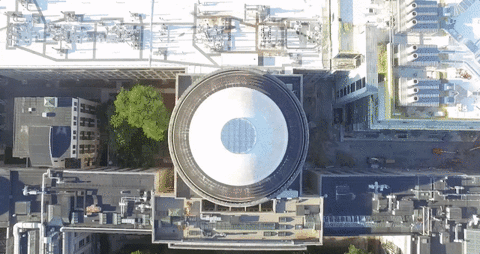 Liking this content? Check these out:
Shuri Is About To Get Her Very Own Comic Book Series
7 Black Panther Comics To Read Now That You've Seen The Movie
MIT Students Create An Epic Film Starring Marvel's Riri Williams