This Black Greek Organization Is Holding A Wakanda-Themed Beauty Pageant, And The Contestant Pics Are Gorgeous
Wakanda really is forever, y'all!
March 08, 2018 at 7:42 pm
Black Panther has created a snowball effect in terms of people hopping on the brand for their own ventures. The exuberance is apparent in such viral memes like the #MBakuChallenge and creative business projects such as the mother-daughter team Shuri doll.
Black Greek organizations are participating in the fun as well! M'Baku and the Jabari tribe, in particular, has been hilariously compared to the Que Dogs of Omega Psi Phi, but today the spotlight is on the Alphas.
The brothers of Alpha Phi Alpha Fraternity, Inc. at Georgia State University (Zeta Mu chapter) are holding their annual Miss Black & Gold Pageant and this year's theme is Wakanda-based, Watch The Yard reports.
The frat recently released contestant pics for its upcoming pageant, which has the theme, "Wakanda PHorever." Each contestant is adorned in Wakanda-themed costumes and face makeup and it's beautiful! Camryn Bradley's VizuaHub did graphics and photography for the contestant photoshoot, which pay homage to Black Panther promotional character posters. Bradley is an alumni member of the Zeta Mu chapter.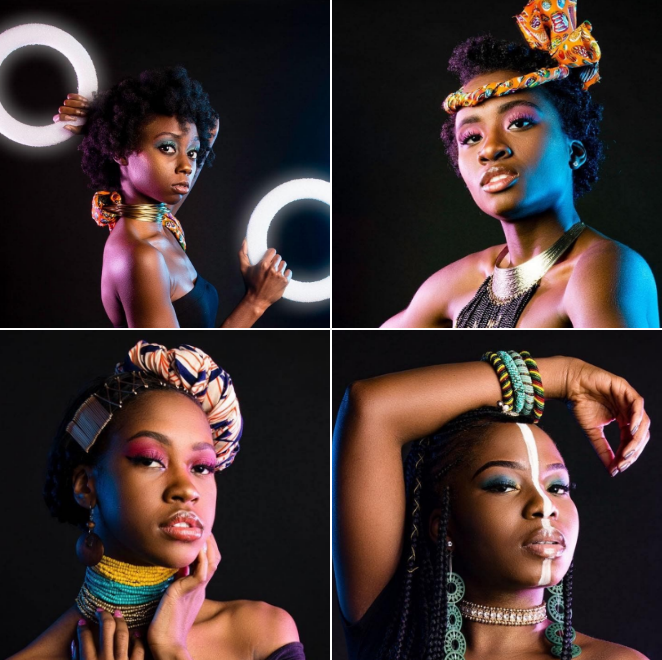 The 12 contestants are Aderonke Adeyemi, Nicole Morris, Mikaiya Booth, Jaquila Butler, Sadiyah Al Nur, Maya Jenkins, Ladijah Bryant, Taylor Carmack, Bree Buxton, Geo Jenkins, Moya Leung and Seyi Fasan.
This year's Miss Black & Gold Pageant will take place on April 21 at the Georgia State University Student Center Ballroom.
We can't wait to see more pics and video from this event once it happens!