Jamaica has a new reason to be proud!
According to The Huffington Post, the nation's women's national soccer team, the Reggae Girlz, qualified for the Women's World Cup. The Reggae Girlz made history for the island with the accomplishment, becoming the first Caribbean nation to advance to that level.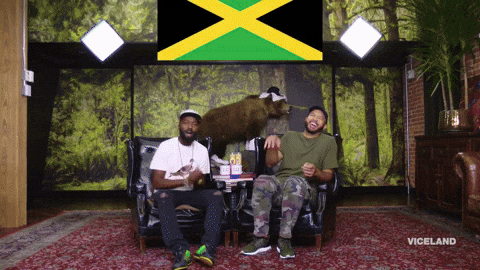 The team made it into the Cup by defeating Panama in a penalty shootout after the teams played each other to a 2-2 tie.
As the BBC reports, Bob Marley's eldest daughter, Cedella Marley, played a key role in the team's success, serving as an ambassador and major fundraiser for the Reggae Girlz. The team was forced to disband in 2010, and its 2014 comeback was helped by financial contributions from Marley and the Bob Marley Foundation.
"That support from the Bob Marley Foundation has been so important to us," team coach Hue Menzies told FIFA.com. "Bob Marley loved football, of course. Cedella has continued that passion, and she really wants to help women's football develop in Jamaica."
The scion congratulated the team on Twitter:
CONGRATULATIONS @JamaicaReggaeGirlz!!! The journey has just begun #STRIKEHARD! Thank you Panama, game well played #Respect!
AlacranGroup #BobMarleyFoundation#JFFLive
#ReggaeGirlz
#ReggaeFootball
#StillOnTheBall
pic.twitter.com/r7JowlsQtV

— Cedella Marley (@cedellamarley) October 18, 2018
Usain Bolt, now a footballer himself, gave the girls some love, too!
Congratulations to the #ReggaeGirlz on qualifying for the 2019 Women's World Cup in France. pic.twitter.com/OdeOUPjC2E

— Usain St. Leo Bolt (@usainbolt) October 18, 2018
What makes the win even more special is the Reggae Girlz's advancement comes on the 20th anniversary of Jamaica's first World Cup appearance. The men's team, the Reggae Boyz, advanced to their first World Cup in 1998. Like the 1998 Men's World Cup, the 2019 Women's World Cup will take place in France.
For their next game, the team will head to the U.K. to play the Nottingham Forest Ladies on October 28.
Liking this content? Check these out:
Messi, Fly Kits And Naija: The Black Folks Guide To The FIFA World Cup 2018
Here's Why People Are Loving The World Cup's Only Black Coach Who Just Led Senegal To Victory On This Here Juneteenth
French World Cup Champions Are Celebrating Their Win By Donating To Charity, Honoring Their Parents And Dabbing