Sports
LeBron James Ran Into His Former Cavs Coach At A Summer League Game, And The Memes That Followed Are A Slam Dunk
So, ummmm muh ruhhh...
Photo credit:Photo: Twitter
As you may know by now, the Lakers are the newest members of the Los Angeles LeBrons — er — LeBron James is the newest member of the Los Angeles Lakers.
James publicly stepped onto the court in the team's world famous purple and gold for the first time to attend a Summer League game in Las Vegas on Sunday, and received a standing ovation.
Like what you're reading?
Get more in your inbox.
Given he didn't leave the league, Bron was bound to come face-to-face with his former leader, Cleveland Cavaliers Head Coach James Tyronn Lue, sooner or later, and it turns out Sunday was the day.
Ty Lue and LeBron pic.twitter.com/mVESJn6bm1— Rob Perez (@World_Wide_Wob) July 15, 2018'
A couple captured photos of their interaction looked awwwwwwkward ... which means, Twitter had fun with the moment and memed it up:
Some users even compared the meeting with running into an ex:
Of course, users couldn't resist throwing some shots at J.R. Smith:
LeBron: "So how JR been doing these days?"

Ty Lue: "He still don't know you went to the Lakers man"

LeBron: "Hahaha you gonna tell him?"

Ty Lue: "Nah probably not" pic.twitter.com/jSm56R25oA— A-Roz (@ARozYoutube) July 16, 2018'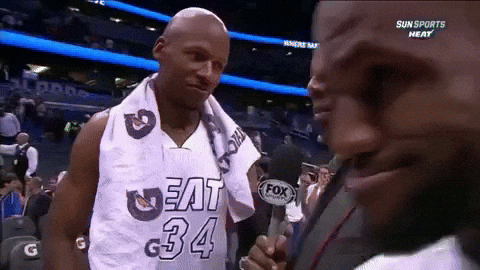 Twitter, never change.
---
Sponsored Content
Why Author Adeline Bird Decided To Write A Book About Her Self-Love Journey